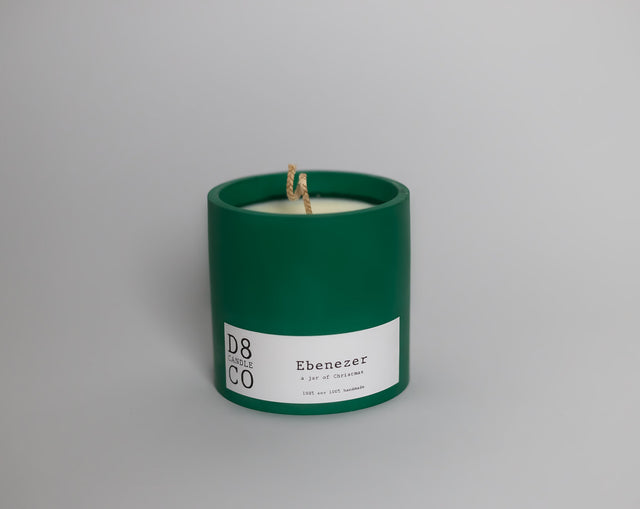 Ebenezer is a limited edition Christmas candle. It's smells of festive mulled cider with warm cinnamon spice. It truly is the perfect accompaniment to a cold winter night. 
100% soy wax, scented with vegan and cruelty free oils. Burn time is approximately 40 hours. Each container is handcrafted and colours may vary slightly from images above.

About:
The Dublin 8 Candle Co. was born in the heart of Dublin 8. Their founder has a love of industrial design, high-quality handcrafted items and lovely smelling things. Their candles are hand poured using the highest grade soy wax with scents that are inspired by moments and memories from growing up in Ireland. Each vessel is hand-cast, making every D8 Candle unique. Better yet, they are refillable, reusable and can be repurposed.
Size Guide
View our full size guide here
Shipping & Returns
Standard domestic - €6
UK orders - €10
European orders - €10
US & Canada orders - €20