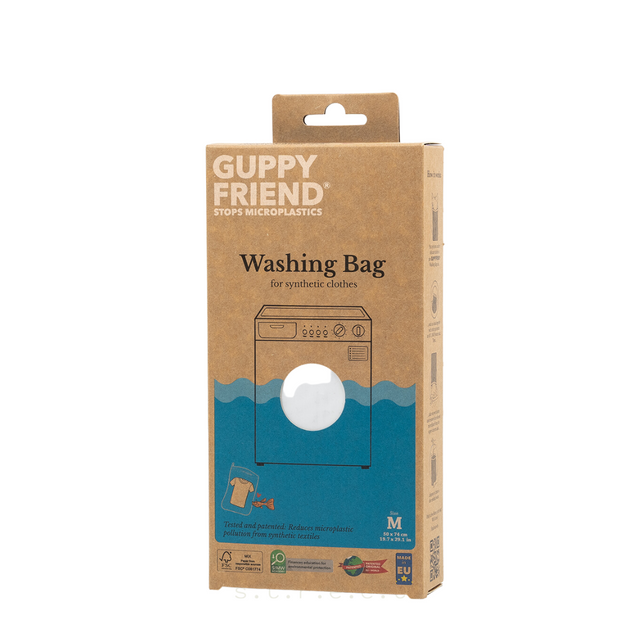 The GUPPYFRIEND Washing Bag is an effective, scientifically proven, and patented solution to stop microplastic pollution. Use it when washing clothing which contains synthetic fibers such as Polyester. No need to use it when washing natural fabrics such as Wool, Organic Cotton, Tencel and Linen. 
It reduces fibre shedding and protects our clothes.
It filters the microfibres that do break and doesn't lose any fibres itself.
It's a daily reminder to change our buying habits and washing rituals.
Material: untreated polyester (PET)
Made in Europe
Size M: 50 x 74 cm
100% plastic free packaging
Size Guide
View our full size guide here
Shipping & Returns
Standard domestic - €6
UK orders - €10
European orders - €10
US & Canada orders - €20