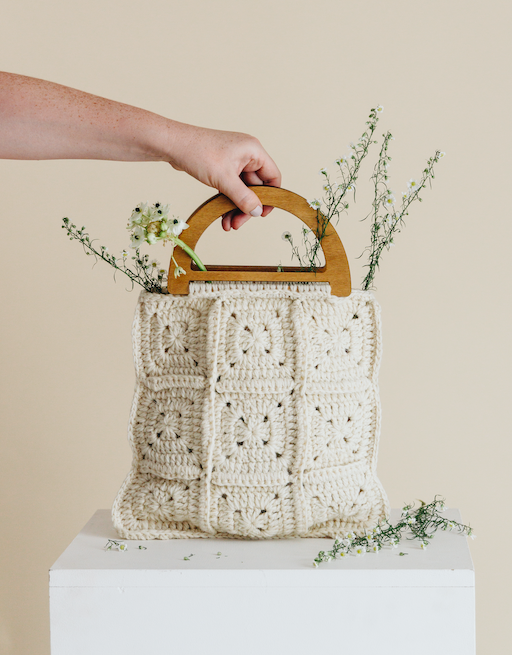 The Mara bag is handcrafted by Irish Designer Lia Quigley using locally sourced wool.
The handles are made from wood offcuts in carpenter Federico Alfonso's workshop in Barcelona. 
This one of a kind bag with compliment any daytime look. 
Hand wash in cold water (< 30º) with detergent for delicate garments & dry flat. 
Size Guide
View our full size guide here
Shipping & Returns
Standard domestic - €6
UK orders - €10
European orders - €10
US & Canada orders - €20