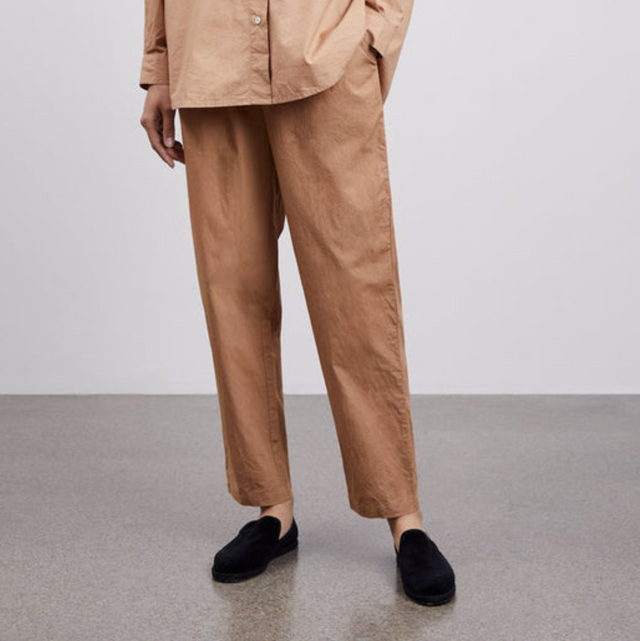 The Edgar pants are made of 100% organic cotton poplin and are a part of the Skall Studio Classic Collection. The pants have a loose and comfortable fit, with a soft elastic waistband. Comes with two side pockets at the front. 

The Edgar pants are a perfect piece for the warm days outside. A wardrobe classic in your everyday wardrobe.

•100% organic cotton poplin
•Note; Delicate fabric, handle with care.
•Made in India.
1/2 Waist width:
Size 34: 33 cm
Size 36: 35 cm
Size 38: 37 cm
Size 40: 39 cm
Size 42: 41 cm

1/2 Thigh width:
Size 34: 30,8 cm
Size 36: 32 cm
Size 38: 33,2 cm
Size 40: 34,4 cm
Size 42: 35,6 cm

Inseam length:
Size 34: 69,5 cm
Size 36: 70 cm
Size 38: 70,5 cm
Size 40: 71 cm
Size 42: 71,5 cm
Size Guide
View our full size guide here
Shipping & Returns
Standard domestic - €6
UK orders - €10
European orders - €10
US & Canada orders - €20