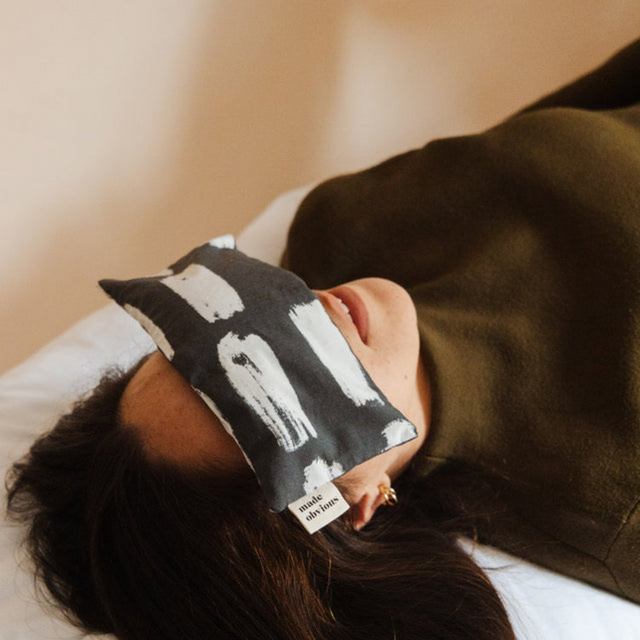 The Made Obvious Eye mask is crafted by Irish Designer Lia Quigley, using leftover fabric from her clothing designs. A zero waste gift for someone you love. 
Each pillow has is unique and filled with soil association certified organic flaxseed & EU certified BIO lavender. The soothing eye pillow can be used hot (in the microwave for 30 seconds) or cold (in the freezer for a minimum of 30 minutes)
These beautifully crafted eye pillows can aide relaxation, meditation, for headaches or other pain relief. 
Each measures approximately 23cm x 10cm 
Please note, the cover can be removed and washed in the washing machine at 30 degrees celsius
Size Guide
View our full size guide here
Shipping & Returns
Standard domestic - €6
UK orders - €10
European orders - €10
US & Canada orders - €20