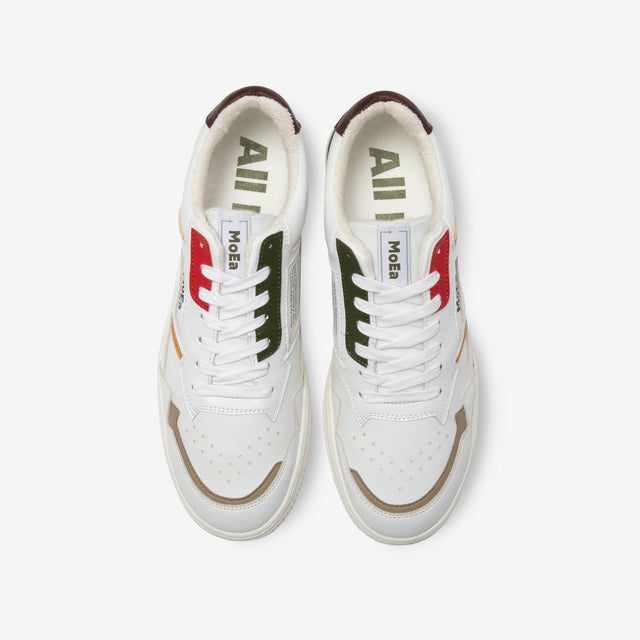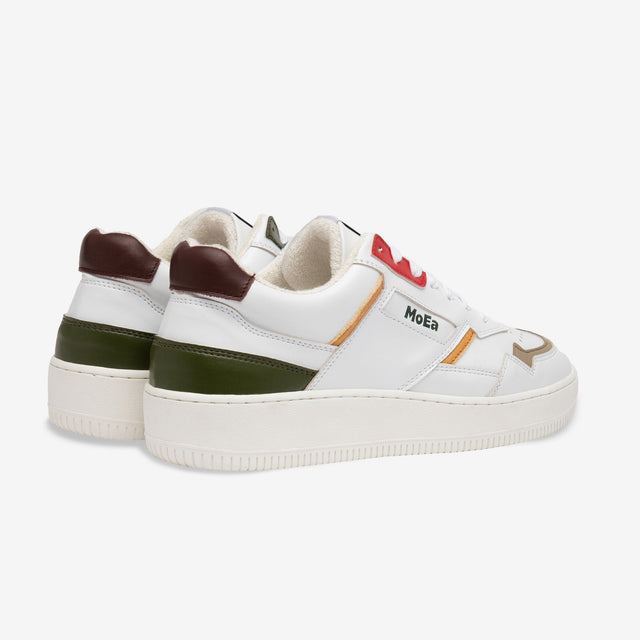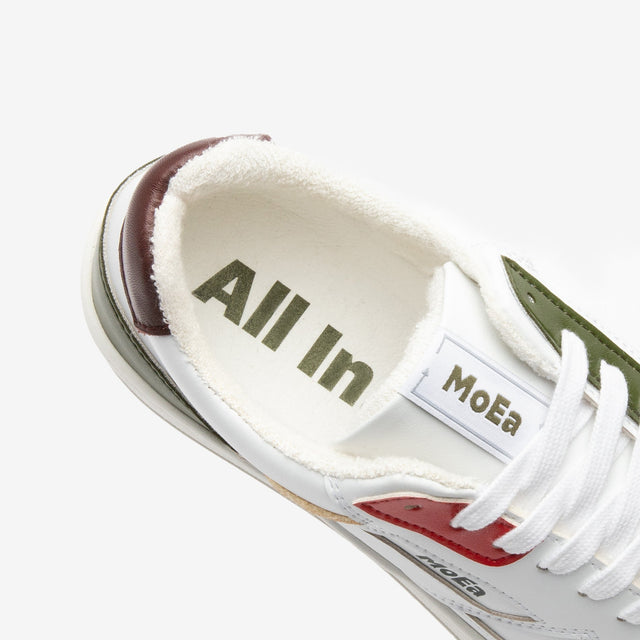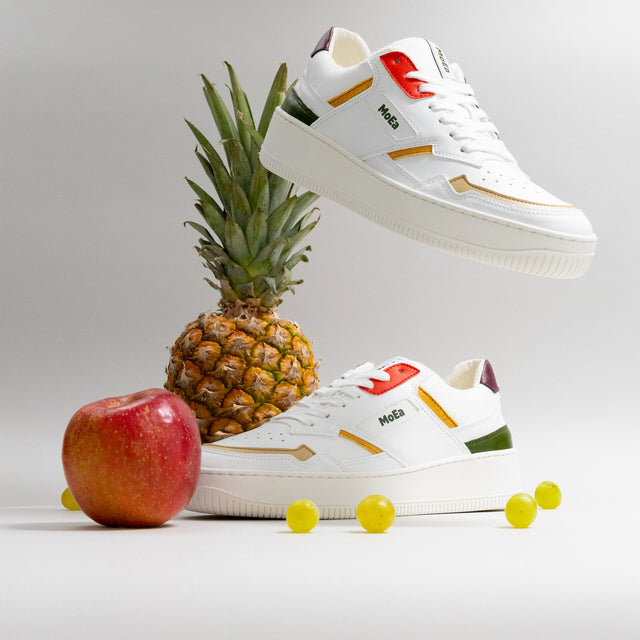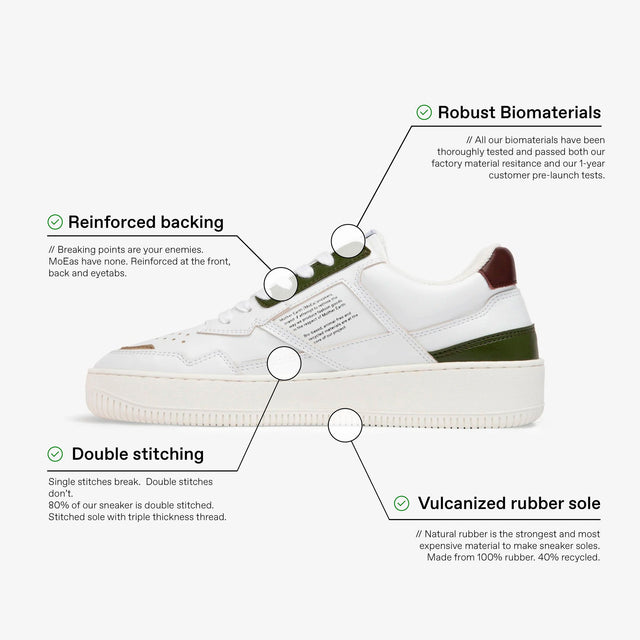 by MoEa
MoEa Vegan Trainer | All In
Highly resistant, breathable and comfortable sneakers made from 5 low carbon & cruelty-free innovative bio-materials: grapes, ananas, cactus, corn, apples. Premium manufactured in Portugal with fully certified materials, the All-IN are a stylish alternative to leather or plastic sneakers.
We have road tested this trainer for you and can confirm that it is not only stylish and sustainable but also extremely comfortable. We know you will love wearing this shoe as you go about your day.
Made using a blend of biomaterials: CactusSkin, CornSkin, AppleSkin, PineappleSkin and GrapeSkin.
Handcrafted in Portugal, Guimarães
Upper: 40% cactus skin, 32% organic cotton, 28% bioPU, made in Mexico
40% recycled rubber sole
Lining: 75% bamboo & 25% polyester, OEKO TEX 10
Insoles: 75% recycled wood, 25% polyester foam and are removable
Laces: 100% organic cotton laces, certified GOTS 100
Labels: 100% recycled polyester
Vegan & water-based glues
100% recycled cardboard packaging
This model has been audited and certified :
Peta Approved VEGAN
USDA bio-preferred
OEKO TEX standard 1
GOTS 100
Global recycled Standards
Low Carbon Product
This shoes is circular and is fully recyclable into new soles.
The fit is true to usual sizing so we recommend you take your standard size. Maybe go up if you are in between to ensure a comfy fit.


Size Guide
View our full size guide here
Shipping & Returns
Standard domestic - €6
UK orders - €10
European orders - €10
US & Canada orders - €20