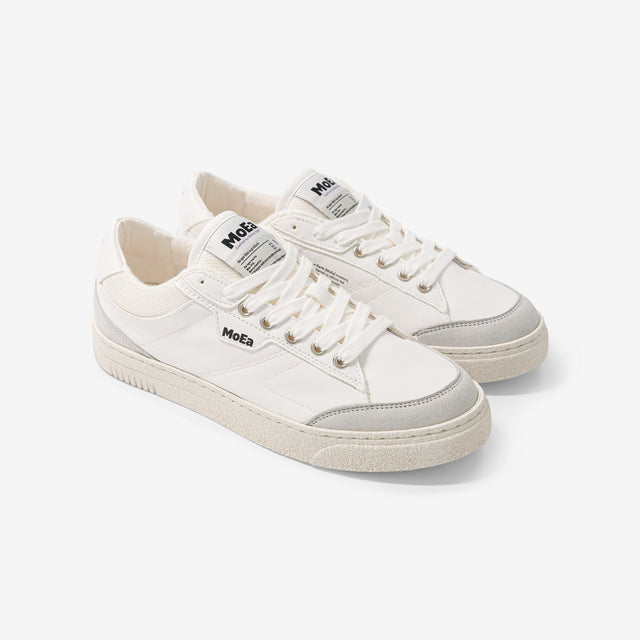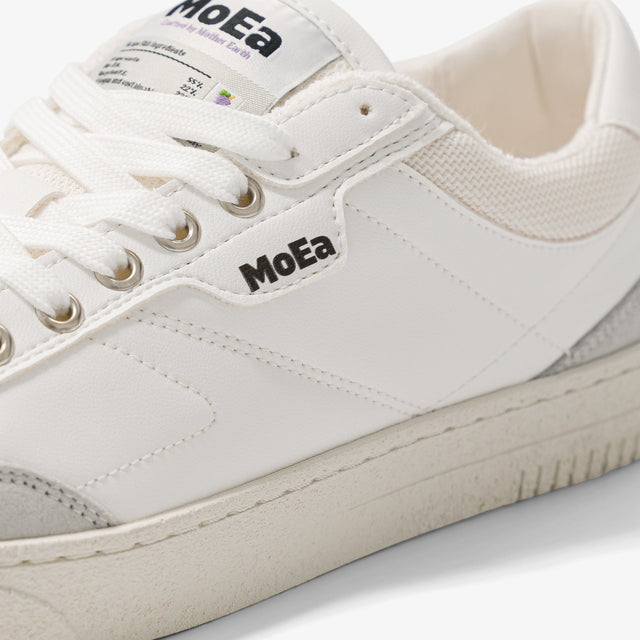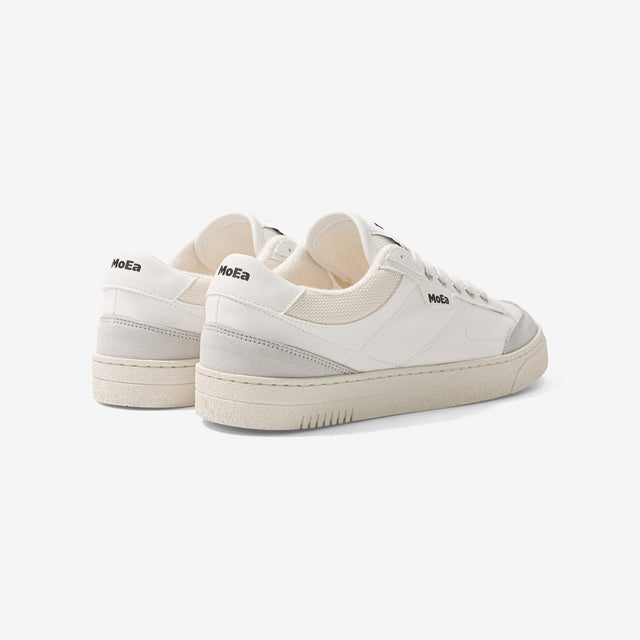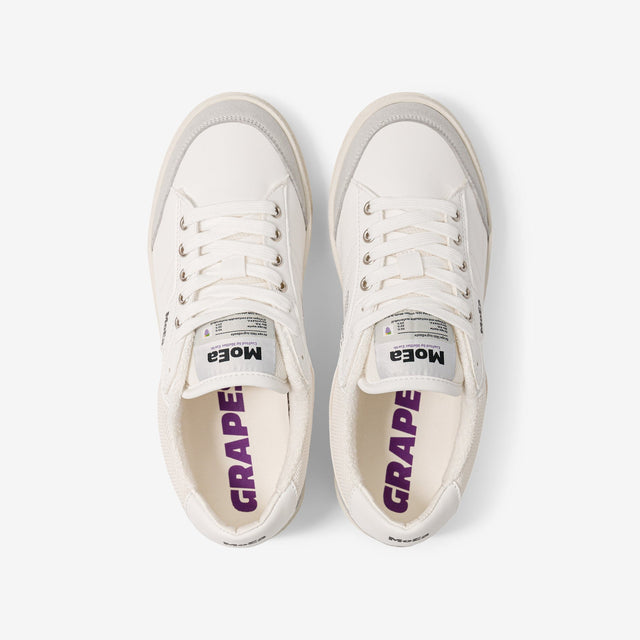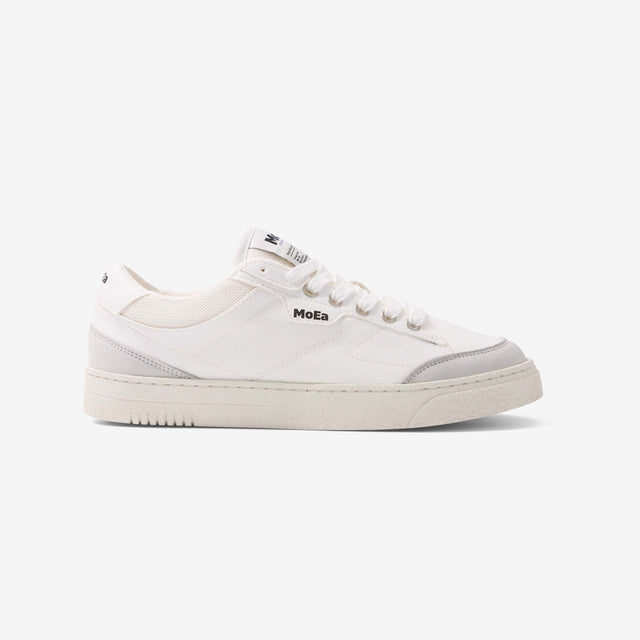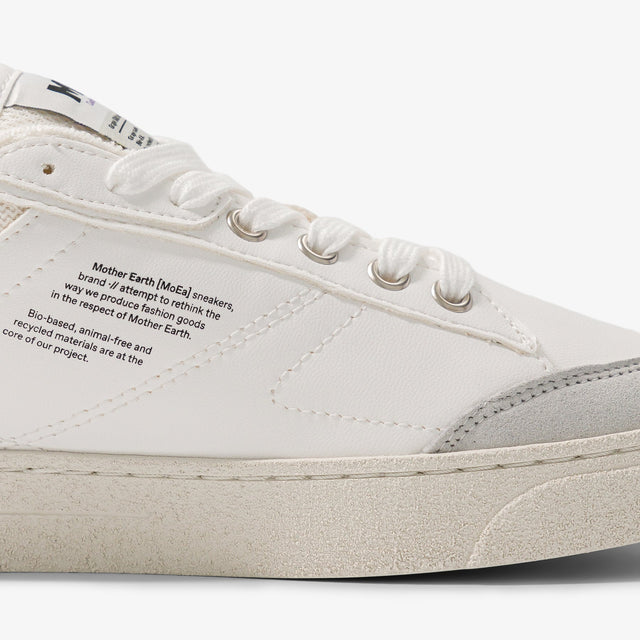 by MoEa
MoEa Vegan Trainer Gen 3 | Full White
A brand new style from sustainable trainer hero's MOEA
GEN3, the timeless sneaker designed for all everyday occasions.

With its tonal stitching and vegan suede detailing on the front GEN3 adds a touch of style to your everyday look. It molds to your feet, ensuring a comfortable fit. The plush, cushioned insole and the soft GOTS-certified cotton lining pamper your feet with every step. Additionally, the textured sole adds an extra element of style and functionality. It's the perfect blend of simplicity and coolness.
Crafted with  GrapeSkin material, a low carbon and cruelty-free innovation, and premium manufactured in Portugal with fully certified materials, GEN3 offers a sustainable and fashionable alternative to traditional leather and plastic sneakers.


Grape waste from the wine industry in Italy are recycled into a wearable material.
- Handcrafted in Portugal, Guimarães
- Upper: 55% plant & grape resin + 45% water PU / backing in 100% recycled polyester, made in Italy
- 30% recycled rubber sole + 70% natural rubber sole
- The sole is strong and sewed to the upper
- Lining: 75% bamboo & 25% polyester, OEKO-TEX® standard 100
- Laces: 100% organic cotton laces, made by GOTS certified supplier
- Labels: 100% recycled polyester
- Vegan & water-based glues
- FSC certified cardboard

Size Guide
View our full size guide here
Shipping & Returns
Standard domestic - €6
UK orders - €10
European orders - €10
US & Canada orders - €20