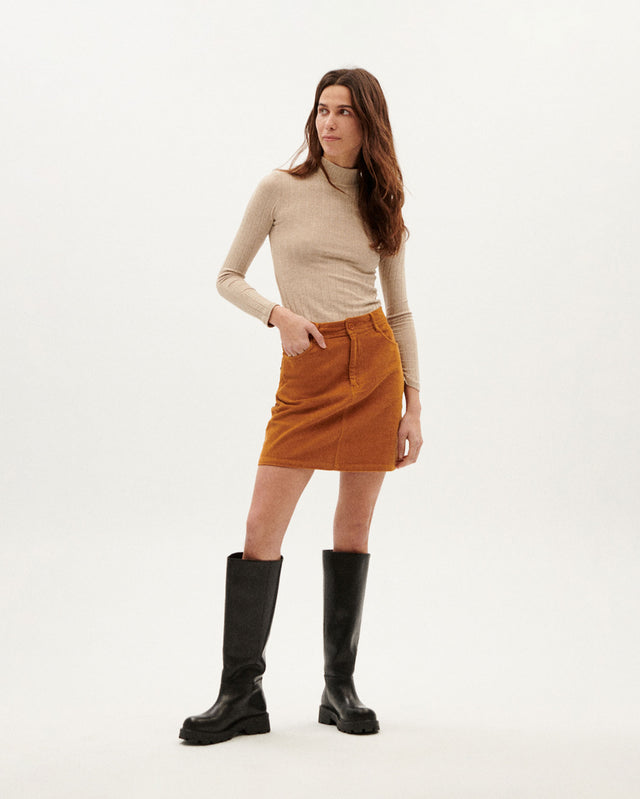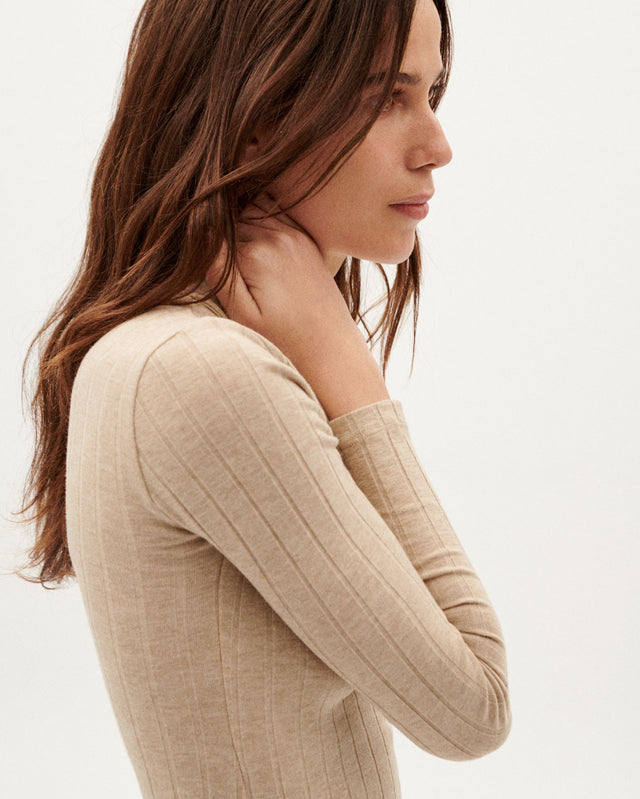 A long sleeved t-shirt styled top - ideal for layering under dresses, jumpers and blazers on cooler days.
Made from a ribbed fabric with a semi high neck line.
The top is made from a combination of wool, organic cotton and refibra which is a fabric made from a recycled materials mix.
54% refibra / 24% organic cotton / 19% wool / 3% elastane
Made in Spain
Size Guide
View our full size guide here
Shipping & Returns
Standard domestic - €6
UK orders - €10
European orders - €10
US & Canada orders - €20