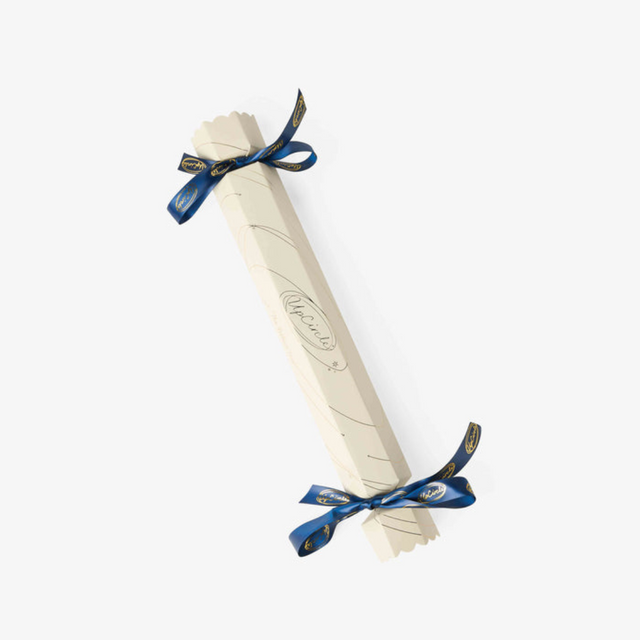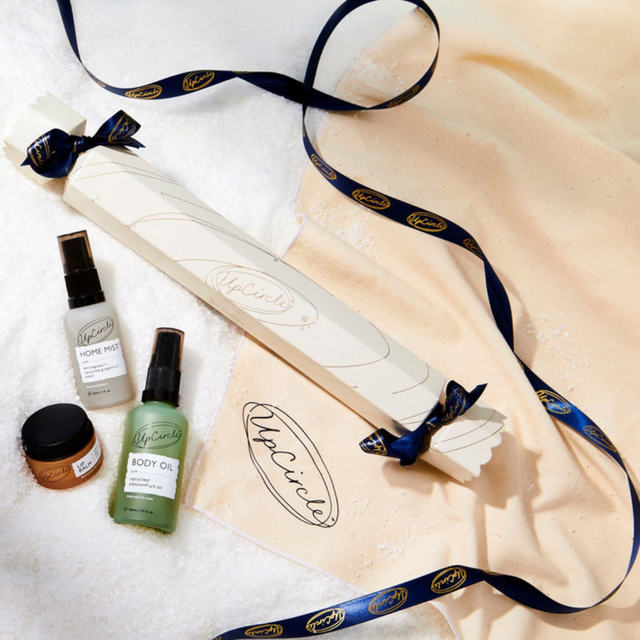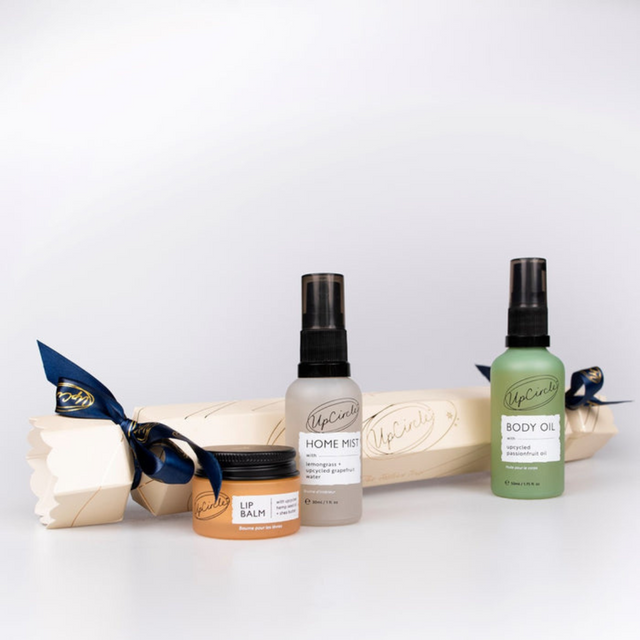 by upcircle
Up Circle | Christmas Cracker
Whether it's a thoughtful gift or a cute stocking filler, this cracker has got you covered! And let's be honest, the festive season isn't complete without a cracker, right?
Unwrap the first surprise, a nourishing and indulgent lip balm that will keep your lips irresistibly soft and hydrated. Formulated with upcycled hemp seed oil and shea butter plus rosehip and grapefruit oil, this lip balm will be your perfect companion during the winter days.
As you continue to unravel this delightful cracker, prepare to be enchanted by the zesty scent of an uplifting home mist. With just a few spritzes, your living space will be transformed into a winter wonderland, filling the air with the aromas of lemongrass, grapefruit and lavender.
But the surprises don't end there! Discover the luxurious body oil, nestled inside this cracker. Infused with nourishing upcycled passion fruit oil, plus tangerine and kumquat oil, this fast-absorbing and non-greasy oil will leave skin deeply moisturised and gorgeously scented.
Antioxidant-rich Lip Balm with upcycled hemp seed oil
Reviving Home Mist with upcycled grapefruit water
Soothing Body Oil with upcycled passion fruit oil
Size Guide
View our full size guide here
Shipping & Returns
Standard domestic - €6
UK orders - €10
European orders - €10
US & Canada orders - €20